We are recommending that everyone disable the BIN Filtering option in BINSniper.  This option is interacting with the new eBay process of batching items and may be preventing new items from being displayed.
As we previously posted, eBay is now batching items and publishing them on a delay that ranges from 0-15 minutes. Items are published to the feeds and the website at the same time. If your BIN filter is set below the delay time, the items won't appear.
You should disable the feature or set it to at least 20 minutes.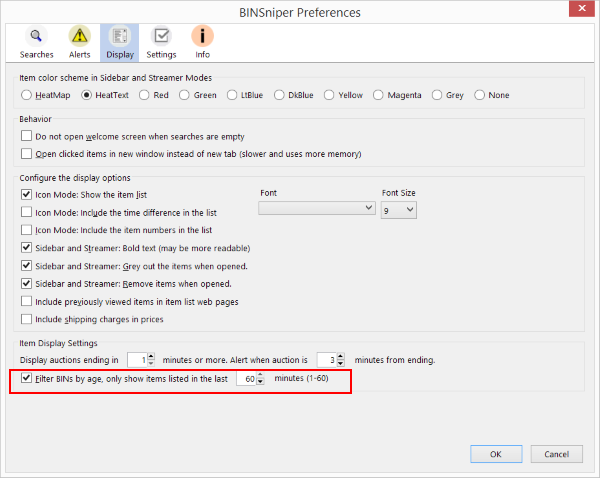 The option will be removed in BINSniper 3.0  (coming very soon).