We're happy to announce the release of WatcherX at https://www.watcherx.com where you can search hundreds of vendors for specific products, find the best prices, scan barcodes, and sync your mobile device to your desktop.
This new shopping tool works with any modern mobile or desktop browser on Windows, Linux, Apple, and Android devices.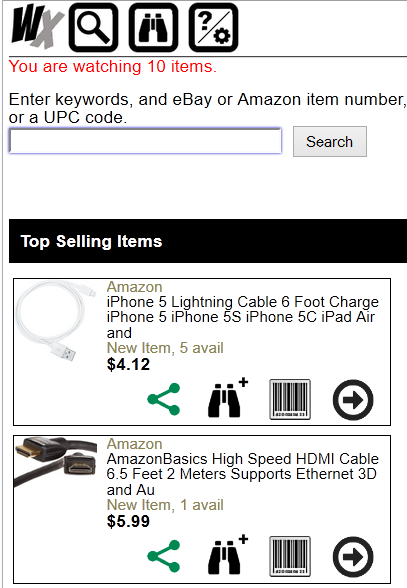 WatcherX is product code oriented, so you can enter a UPC or EAN barcode number or do keyword searches to find matching products. You can even scan barcodes on mobile devices using free third party barcode scanning apps.
WatcherX searches Amazon, eBay and hundreds of other vendor sites for matching items. It organizes items in price order so you can find the best deals.
You can save products or individual items in your watchlist.
Private Watchlist
Your WatcherX watchlist is private. Sellers and other buyers cannot see the list, so your watches don't influence buying demand or seller pricing.
Mobile Sync
Using multiple devices? Sync your tablets or phones with your desktops via Dropbox.com (optional, and free). Login with any device to see the shared list. All of your watches are automatically synchronized, usually in seconds. Sharing a dropbox account? Shop with friends and see the same list of  watches.
Schedule eBay auction alerts via Google Calendar and any supporting mobile or desktop app.
For more information, see the User Manual
Try it out at https://www.watcherx.com